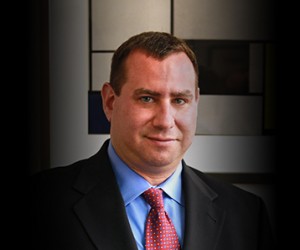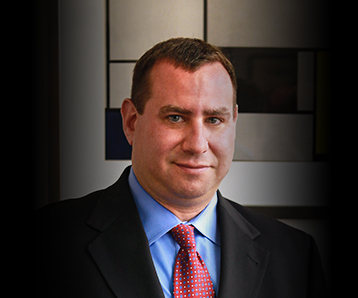 Drawing on a top-notch education and substantial experience in both government and the private practice of law with top-rated firms in San Diego, Steve Coopersmith founded The Coopersmith Law Firm in 2008.
Steve Coopersmith earned a Bachelor of Arts degree from the University of Pennsylvania in 1992. He earned his law degree in 1996 from the University of California, Hastings College of the Law, in San Francisco. During law school, he served as a judicial extern for Justice Carl W. Anderson, Presiding Justice, First District Court of Appeal, Division Four, and was the Note Editor for the Hastings Constitutional Law Quarterly.
Prior to entering private practice in early 2000, Mr. Coopersmith was a military prosecutor with the U.S. Army's Judge Advocate General's (JAG) Corps, where he held the rank of Captain. While serving as an Army JAG, he was stationed at Fort Lewis, Washington, where he tried felony criminal cases at Courts-Martial and gave legal advice to brigade-level (Colonel) commanders.
From early 2000 until founding this Firm, Mr. Coopersmith practiced business and commercial litigation with some of the most well-respected firms in San Diego. Mr. Coopersmith's practice is primarily focused on business litigation, including partnership, contract, financial fraud, employment, real estate, and securities disputes.
Mr. Coopersmith has received an AV® Peer Review rating from the Martindale Hubbell International Law Directory.
The AV® Peer Review Rating shows that a lawyer has reached the height of professional excellence. He or she has usually practiced law for many years, and is recognized for the highest levels of skill and integrity. This rating is the result of a peer review system based upon the confidential opinions of practicing attorneys and members of the judiciary. For more about the AV rating click here. The Firm is also listed in the Bar Register of Pre-Eminent Lawyers.
Mr. Coopersmith was selected in both 2012 and 2013 as a "Top Attorney" in the area of business litigation by the San Diego Daily Transcript. He was listed as a "Top Lawyer" in San Diego Magazine for 2013. He was also selected as a "SuperLawyer" for 2014.
Mr. Coopersmith has published several articles, including: Dolan King II: Fourth District Adds Another Chapter to Dispute Between Homeowner and Community Association (Trial Bar News, April 2004); Pleading Requirements in "Substantial Factor" Products Liability Cases (Trial Bar News, April 2000); Fourth District Court of Appeal Solves Circuity Of Liens Problem (Trial Bar News, October 2001); and U.S. Supreme Court Permits Restriction Of Developing Land Without Compensating Owners (Trial Bar News, November 2002).
He has been a member of the California Bar since 1996, and is also a member of the bars of the U.S. District Courts for the Southern, Central, Eastern, and Northern Districts of California, the United States Court of Appeals for the Armed Forces, and the United States Supreme Court.
Mr. Coopersmith plays piano, clarinet and the saxophones. He is an avid ocean swimmer, trail runner, and cyclist, and enjoys taking advantage of San Diego's incredible outdoors.